This page is devoted to the memory of my grandmother, whom I loved so much,

Ekaterina Zhaxybayeva (Polumiskova)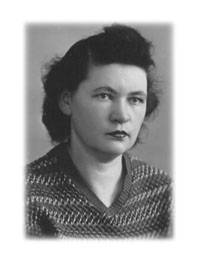 (Nov. 25, 1918 - Aug. 4, 2000)
...Under Construction...
---
Family Album
---


Semyon Efimovich Polumiskov,
the father.

Vernyi City. Russian Empire.
Photo of 1890s.






Elena Chumina,
the mother.

Vernyi City. Russian Empire.
Early 1900s.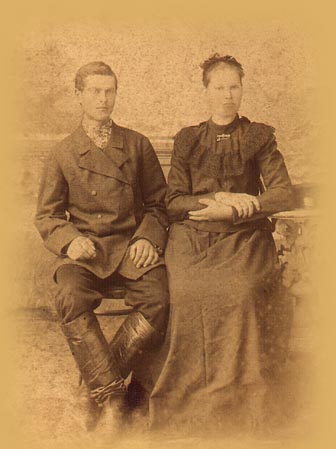 Photo from the time of their marriage. 1897.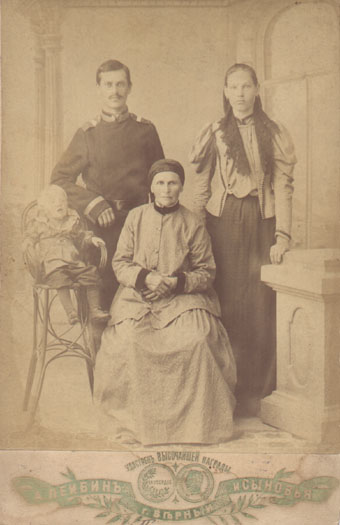 The Polumiskovs. Early 1900s.
Semyon and Elena are in the upper row. In the Lower Row: Their first son Dmitrii (born in 1900), and the grandma, the mother of Semyon, whose name I unfortunately do not know.
On the bottom of the photograph the Photo Studio stamp states:
A. Leibin and Sons. Vernyi City. Received the Highest Award: For Diligence. Nikolai II, The Emperor of Russia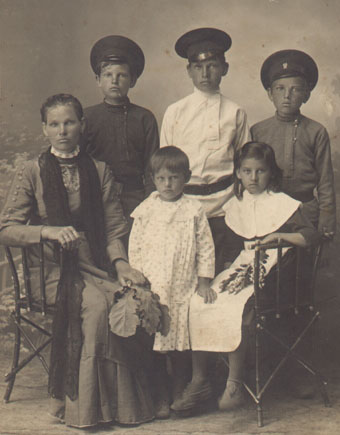 The Polumiskovs. 1916.
The Top Row: The oldest son Dmitrii, the second son Stepan and the young brother of Elena, Michael.
The Bottom Row: Elena, daughters Maria and Nina

This photo was sent to Semyon, who was at the time in the World War I battles. Ekaterina was born 2 years after this picture was taken.
---
Sorry that the quality of some photographs are pretty poor. The photographs are about 100 years old and are not in great condition. I did my best in cleaning them digitally.
---